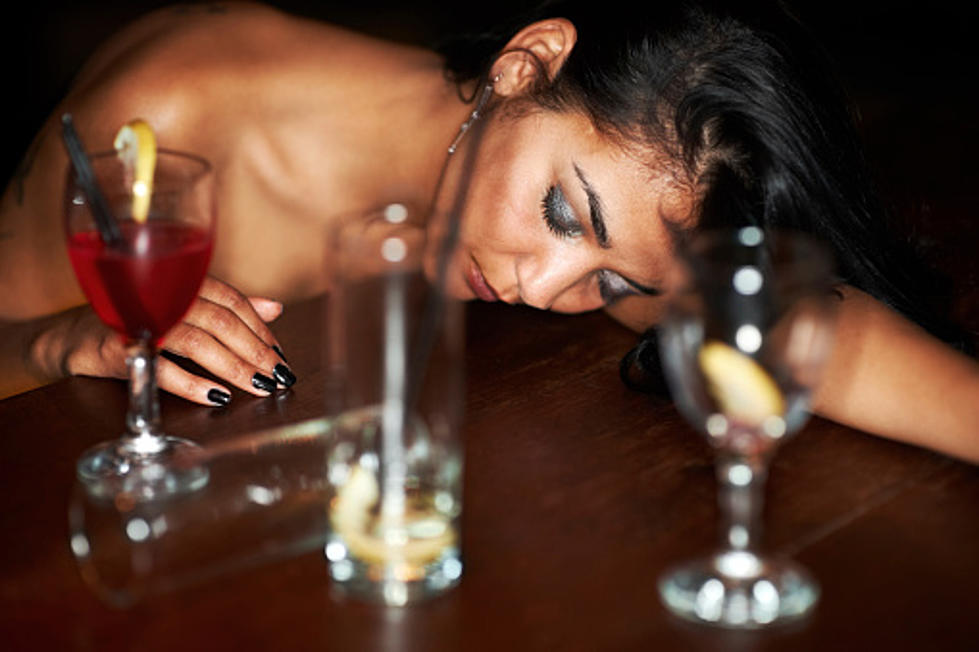 Florida Woman Arrested for Stripping Naked After Being Denied Service At Bar
Getty Images/iStockphoto
When bartenders refuse service, it is not to ruin your night or put a stop to your fun. When bartenders notice someone is too intoxicated, they refuse service because they are looking out for the safety of everyone. They do not want a severely intoxicated person driving or picking fights with other patrons. In this case, Bartenders are also protecting themselves. If intoxicated patrons are served, bartenders may be at risk for legal and civil charges as a result of the patron's actions. If a bartender refuses to serve you, respect that they are looking out for your safety, and do NOT do what this Florida woman did...
After a Florida woman was denied service at a bar, she retaliated by taking all her clothes off.
According to an arrest report, the woman was identified as 49-year-old Lawyer, Kelly Elkins. Elkins entered the Beach Lounge in St. Pete Beach around 2:15 AM on Friday. The bartender refused to serve her, as she seemed too intoxicated.
Instead of going home or taking a break from the drinks, Elkins decided to retaliate. Elkins, "walked into the restroom and then came back out into the bar unclothed and completely naked." When the manager requested her to put her clothing back on, she refused. The cops were then called.
A Pinellas County sheriff arrived at the bar and noted that Elkins was asked repeatedly to get dressed. Elkins threw on an unzipped hoodie then claimed she was too tired to put on pants.
Several people witnessed the naked woman's altercations at the bar, police reported.
Elkins was charged with disorderly conduct and was booked into the county jail. She was later released on her own recognizance.
Read more here The Smoking Gun
Look At These 13 Amazing Athletes From Illinois In The 2022 Olympics
The 2022 Winter Olympics in Beijing are underway! This marks the first year that the Winter Games are in China, and Beijing is making history as the first city to have played host to both the summer (in 2008) and winter Games.
For the 2022 Winter Olympics in Beijing, 13 athletes are from Illinois check out who is competing below.