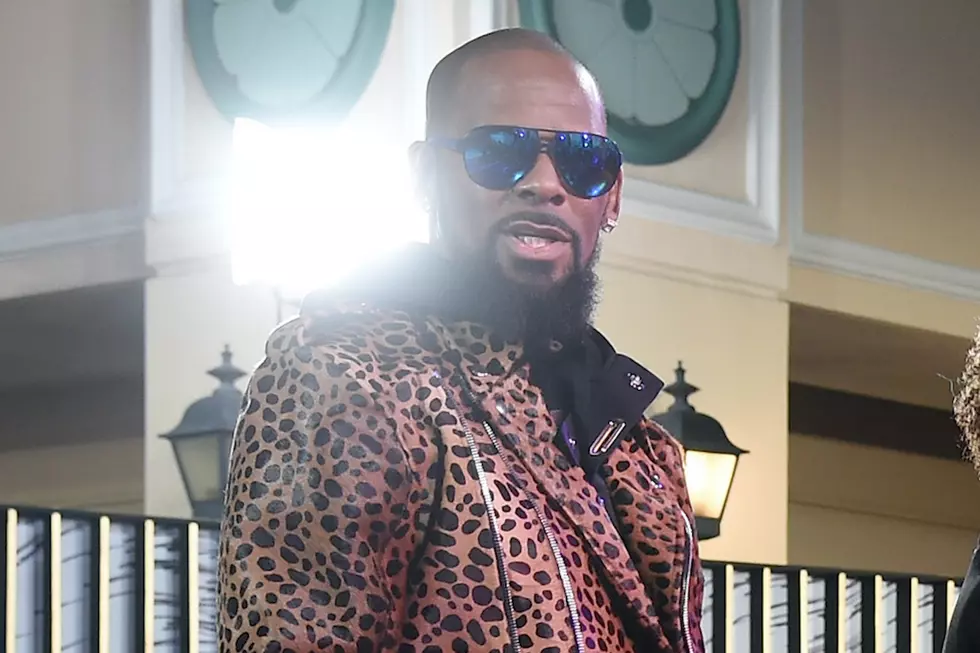 R. Kelly Accused of Sexual Battery, False Imprisonment, Transmitting Sexual Disease in New Lawsuit
Ethan Miller, Getty Images
R. Kelly is facing another lawsuit. This one was filed in a Manhattan court on Monday (May 21), alleging sexual battery, false imprisonment and failure to disclose a sexually transmitted disease, reports The New York Times.
Faith A. Rodgers is seeking unspecified damages. She claims that she and Kelly met when she was 19 last March following a concert in San Antonio. After communicating on the phone for a few months, Kelly flew her out to New York where he allegedly "initiated unwanted sexual contact" in a hotel room, including "non-consensual oral and vaginal intercourse."
Rodgers claims Kelly gave her herpes. She says the singer never told her he was infected with the virus. If that's true, it's a criminal act. She says that during the years she stayed with Kelly he routinely engaged in intimidation, mental, verbal and sexual abuse, during and after sexual contact" which was "behavior designed to humiliate, embarrass, intimate and shame her."
This is the latest in a slew of recent sexual misconduct allegations against Kelly. In recent weeks, the #MuteRKelly movement has picked up steam, heightened by an open letter from women of color within the Time's Up protest movement for radio stations and companies to disengage with the singer. The letter details the long list of sexual misconduct and sexual assault allegations against R. Kelly, including marrying a girl under 18 years-old, being sued by at least four women for sexual misconduct, statutory rape, aggravated assault, unlawful restraint and furnishing illegal drugs to a minor, and being indicted on 21 counts of child pornography, among other allegations.
"We want to make sure that we do justice for our client," Rodgers' attorney Lydia C. Hills told Billboard. "This behavior of Mr. Kelly's is not new, so it shouldn't come as a surprise for anyone. But our ultimate goal is getting justice for her."
Kelly's reps have not yet commented on the most recent lawsuit.
Bad Boys: 8 Controversial R&B Singers