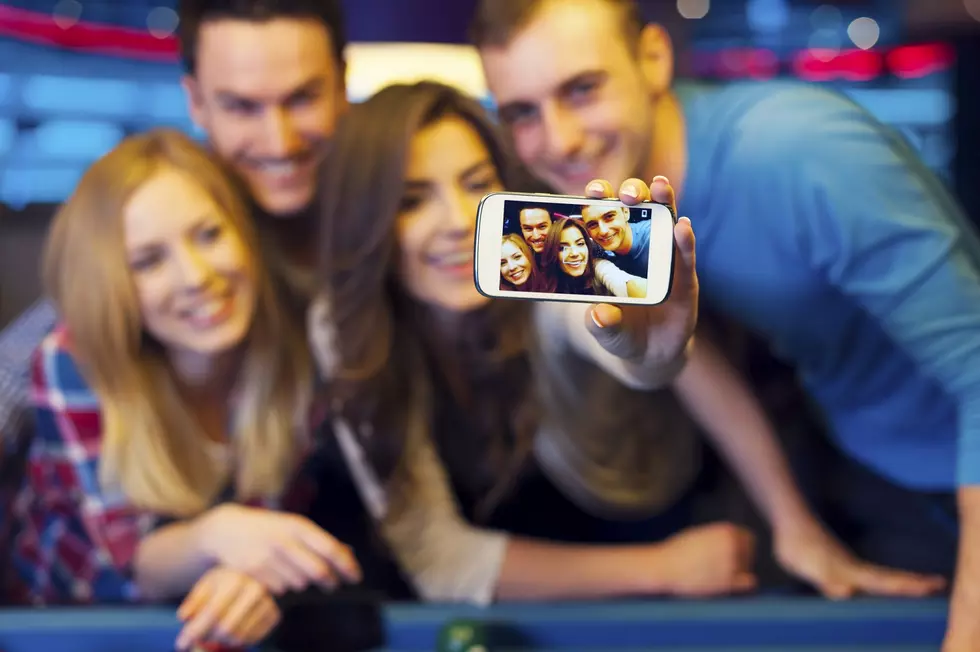 The Eastern Iowa Selfie Challenge
gpointstudio-thinkstock
One of the first things mentioned to me by my boss after getting hired was this interesting idea to get to know K92.3 listeners. He challenged me to take 923 selfies by labor day in order to keep my job. As of today, labor day is 175 days away and to complete this challenge I would need to take about 5 pictures a day. If it sounds like a tall task, believe me, it is. Thankfully I'm a pretty talkative person and I'm not very shy, so talking to strangers doesn't bother me very much.
It can be a fairly awkward conversation to ask people if you can take a selfie with them in order to keep your job. Thankfully everyone who participated was really cool! There were definitely times people thought I was nuts. "Who needs to take selfies to keep their job?" was asked multiple times.
I was invited out to Cedar Rapids this weekend by my new co-workers, which is where a vast majority of these pictures were taken. It was really cool to run around and see a large chunk of the city. Some of the places we stopped were Jimmy z's, Hazards, and Rock Bar American Grill. The atmosphere at all of these places was awesome. We had just got done seeing the St Patrick's Day Parade, so the green was out in full force.
Working with Kerri has been so much fun and I'd really like to keep my job. If at any point you and I run into each other and I ask if we can take a selfie, I promise I'm not being creepy...I'd just like to keep my job. 48 seflies done, 875 to go.
48 Selfies
My boss challenged me to take 923 selfies with K92.3 listeners by Labor Day. Here are my first 48
Best Sports Bars in Eastern Iowa
Here are the best sports bars in all of Eastern Iowa