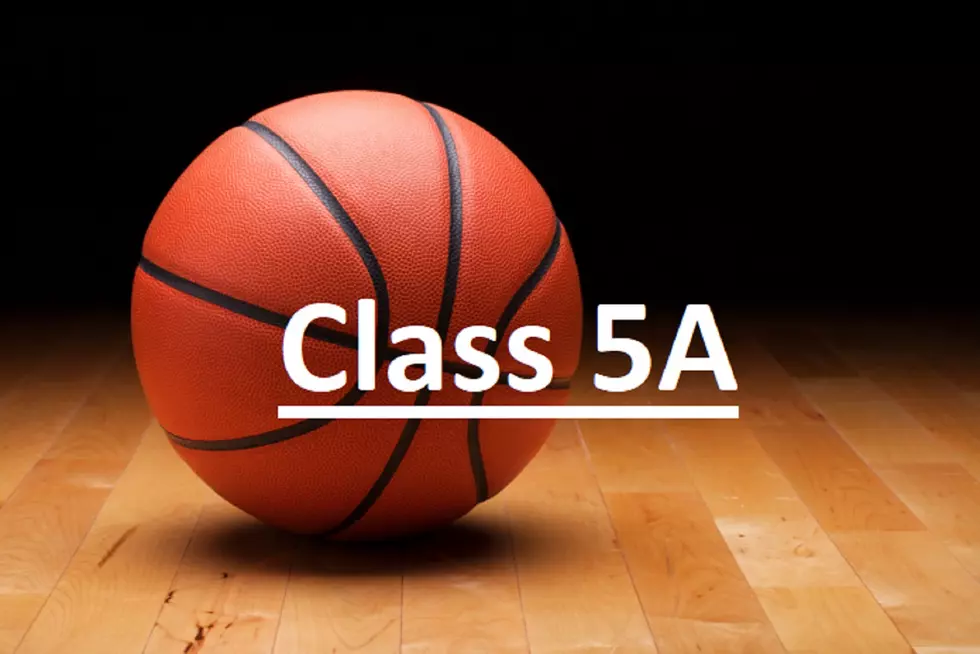 2019 Class 5A Iowa High School Girls Basketball State Tournament
Courtesy: Willard - Thinkstock
Here are the 2019 Iowa High School Girls State Basketball Tournament Class 5A pairings and results.
Class 5A quarterfinal games will be played on Monday, Feb. 25. The winners advance to the state semifinals on Thursday, Feb. 28. The 5A championship game is scheduled for Friday, March 1 at 6:00 PM.
The 5A field includes five of the eight qualifiers that battled for the championship in 2018. Those teams are Iowa City High, Johnston, Waukee, West Des Moines Valley and West Des Moines Dowling Catholic. Other teams in the 2019 field: Ankeny Centennial, Southeast Polk and Urbandale.
A new 5A champion will be crowned at Wells Fargo Arena this year. Defending titlist Iowa City West failed to make the 2019 tournament.
2019 GIRLS STATE BASKETBALL TOURNAMENT RESULTS
 

CLASS 5A – 2019 GIRLS STATE BASKETBALL TOURNAMENT

 

 

 

#1 Johnston (21-2)

 

 
 
 

 

Monday, Feb. 25, 10:00 AM
G1

 

 

At Wells Fargo Arena, Des Moines

 

Johnston (22-2)
 
 

 

 

 

 

66-57
G5

 

#8 Urbandale (13-9)

 

Thursday, February 28, 10:00 AM

 

 

 

At Wells Fargo Arena, Des Moines

 

 

 

 

 

West Des Moines Valley (19-5)
#4 Iowa City High (19-2)

 

 
 
 
76-64 (OT)

 

Monday, Feb. 25, 11:45 AM
G2

 

 

At Wells Fargo Arena, Des Moines

 

West Des Moines Valley (18-5)
 
 

 

 

 

 

66-59 (OT)

 

#5 West Des Moines Valley (17-5)

 

 
 

 

 

 

Friday, March 1, 6:00 PM
G7

 

 

 

West Des Moines Valley (19-5)

 

 

CHAMPION

 

 

65-60
#2 Waukee (18-4)

 

 
 
At Wells Fargo Arena, Des Moines

 

Monday, Feb. 25, 1:30 PM
G3

 

 

At Wells Fargo Arena, Des Moines

 

Dowling Catholic (17-7)
 
 

 

 

 

 

75-70 (3OT)
G6

 

#7 Dowling Catholic (16-7)

 

Thursday, February 28, 11:45 AM

 

 

 

At Wells Fargo Arena, Des Moines

 

 

 

 

 

Southeast Polk (21-3)
#3 Southeast Polk (19-3)

 

72-61

 

Monday, Feb. 25, 3:15 PM
G4

 

 

 

At Wells Fargo Arena, Des Moines

 

Southeast Polk (20-3)
 
 

 

 

 

 

61-56 (OT)

 

#6 Ankeny Centennial (15-7)

 

 
 
 

 

 

 

 

*Highest Seeds = Home Teams