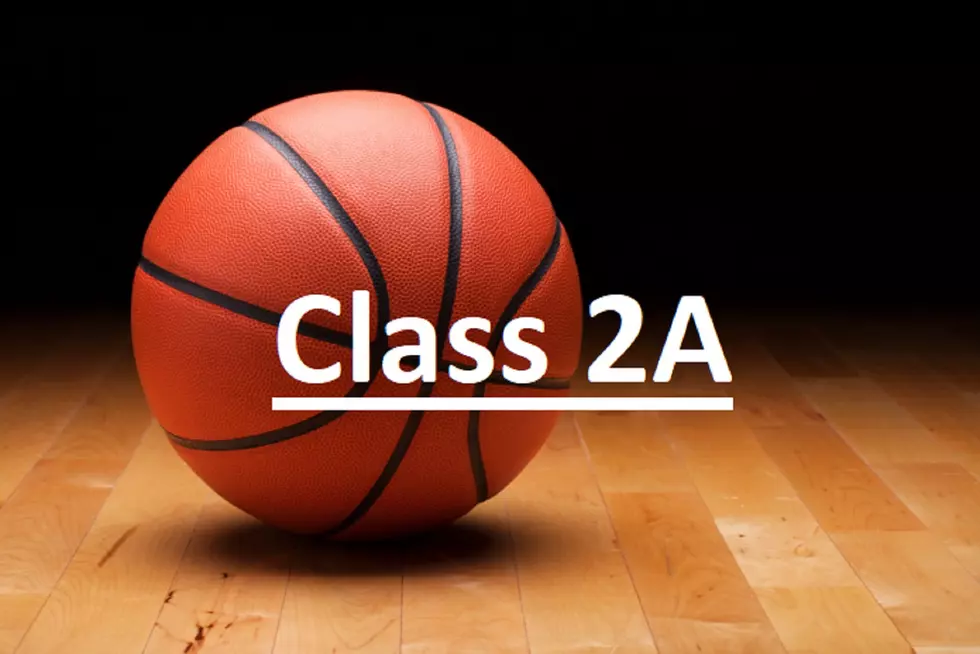 2019 Class 2A Iowa High School Girls Basketball State Tournament
Courtesy: Willard - Thinkstock
Here are the 2019 Iowa High School Girls State Basketball Tournament Class 2A pairings and results.
Class 2A quarterfinal games will be played on Tuesday, Feb. 26 and Wednesday, Feb. 27. The winners advance to the state semifinals on Friday, March 1. The 2A championship game is scheduled for Saturday, March 2 at 5:00 PM.
The eight-team field includes three northeast Iowa squads: Aplington-Parkersburg, Dike-New Hartford and Grundy Center, all of which are members of the North Iowa Cedar League. Other qualifiers for the 2019 state tournament are: Cascade, Central Decatur, North Linn, Treynor and Unity Christian of Orange City.
The 2A field is rugged and appears to be the most challenging of the five classes. The group of teams includes four returning qualifiers: Cascade, Dike-New Hartford, Grundy Center and Treynor. Cascade is the defending state champion. The Cougars beat Grundy Center, 41-37, in the 2018 title game and Treynor was a semifinalist after finishing second in 2017.
Aplington-Parkersburg is making its fourth trip to state as a combined program, and first since 2013. This year marks Dike-New Hartford's second appearance as a combined program, after qualifying for the first time in 2018. Grundy Center is part of the field for the seventh time. The Spartans are making their fourth appearance as a five-player program.
2019 GIRLS STATE BASKETBALL TOURNAMENT RESULTS
 

CLASS 2A – 2019 GIRLS STATE BASKETBALL TOURNAMENT

 

 

 

#1 Grundy Center (22-0)

 

 
 
 

 

Tuesday, Feb. 26, 6:45 PM
G1

 

 

At Wells Fargo Arena, Des Moines

 

Grundy Center (23-0)
 
 

 

 

 

 

49-45
G5

 

#8 Unity Christian (19-5)

 

Friday, March 1, 10:00 AM

 

 

 

At Wells Fargo Arena, Des Moines

 

 

 

 

 

Grundy Center (24-0)
#4 Cascade (22-1)

 

 
 
 
59-49

 

Tuesday, Feb. 26, 8:30 PM
G2

 

 

At Wells Fargo Arena, Des Moines

 

Cascade (23-1)
 
 

 

 

 

 

52-43

 

#5 Dike-New Hartford (20-2)

 

 
 

 

 

 

Saturday, March 2, 5:00 PM
G7

 

 

 

Treynor (26-1)

 

 

CHAMPION

 

 

48-30
#2 Central Decatur (22-0)

 

 
 
At Wells Fargo Arena, Des Moines

 

Wednesday, Feb. 27, 10:00 AM
G3

 

 

At Wells Fargo Arena, Des Moines

 

Central Decatur (23-0)
 
 

 

 

 

 

57-49
G6

 

#7 Aplington-Parkersburg (23-2)

 

Friday, March 1, 11:45 AM

 

 

 

At Wells Fargo Arena, Des Moines

 

 

 

 

 

Treynor (25-1)
#3 Treynor (23-1)

 

58-53

 

Wednesday, Feb. 27, 11:45 AM
G4

 

 

 

At Wells Fargo Arena, Des Moines

 

Treynor (24-1)
 
 

 

 

 

 

53-44

 

#6 North Linn (21-1)

 

 
 
 

 

 

 

 

*Highest Seeds = Home Teams