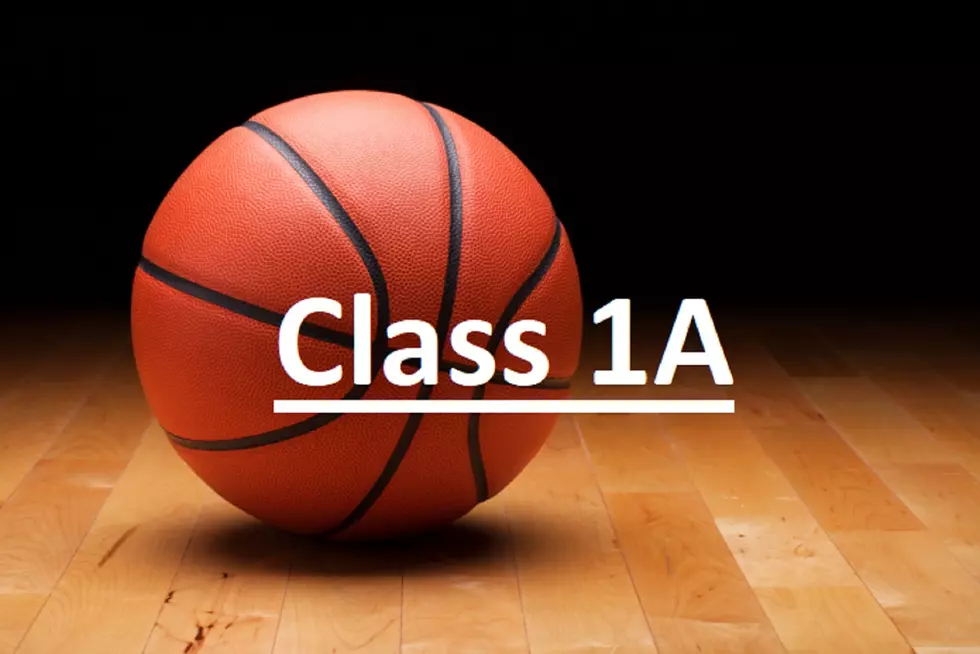 2019 Class 1A Iowa High School Girls Basketball State Tournament
Courtesy: Willard - Thinkstock
Here are the 2019 Iowa High School Girls State Basketball Tournament Class 1A pairings and results.
Class 1A quarterfinal games will be played on Wednesday, Feb. 27. The winners advance to the state semifinals on Friday, March 1. The 1A championship game is scheduled for Saturday, March 2 at 7:00 PM.
The eight-team field includes one northeast Iowa squad -- Clarksville. Other qualifiers for the 2019 state tournament are: CAM, Marquette Catholic, Montezuma, Newell-Fonda, Springville and West Hancock.
Three-time defending state champion Springville joins Montezuma and Newell-Fonda as returning qualifiers from 2017. Newell-Fonda is making its sixth appearance in seven years, a stretch that included a championship run in 2015.
Clarksville's trip to state is a memorable one. The Indians are part of the eight-team field for the first time in school history.
2019 GIRLS STATE BASKETBALL TOURNAMENT RESULTS
 

CLASS 1A – 2019 GIRLS STATE BASKETBALL TOURNAMENT

 

 

 

#1 Newell-Fonda (24-0)

 

 
 
 

 

Wedneday, Feb. 27, 1:30 PM
G1

 

 

At Wells Fargo Arena, Des Moines

 

Newell-Fonda (25-0)
 
 

 

 

 

 

69-39
G5

 

#8 Springville (16-9)

 

Friday, March, 1:30 PM

 

 

 

At Wells Fargo Arena, Des Moines

 

 

 

 

 

Newell-Fonda (26-0)
#4 Clarksville (20-2)

 

 
 
 
81-56

 

Wedneday, Feb. 27, 3:15 PM
G2

 

 

At Wells Fargo Arena, Des Moines

 

Marquette Catholic (22-2)
 
 

 

 

 

 

62-49

 

#5 Marquette Catholic (21-2)

 

 
 

 

 

 

Saturday, March 2, 7:00 PM
G7

 

 

 

Newell-Fonda (27-0)

 

 

CHAMPION

 

 

76-52
#3 West Hancock (23-1)

 

 
 
At Wells Fargo Arena, Des Moines

 

Wedneday, Feb. 27, 5:00 PM
G3

 

 

At Wells Fargo Arena, Des Moines

 

West Hancock (24-1)
 
 

 

 

 

 

67-54
G6

 

#6 North Mahaska (15-4)

 

Friday, March, 3:15 PM

 

 

 

At Wells Fargo Arena, Des Moines

 

 

 

 

 

West Hancock (25-1)
#2 Montezuma (21-2)

 

59-50

 

Wedneday, Feb. 27, 6:45 PM
G4

 

 

 

At Wells Fargo Arena, Des Moines

 

Montezuma (22-2)
 
 

 

 

 

 

59-45

 

#7 CAM (21-2)

 

 
 
 

 

 

 

 

*Highest Seeds = Home Teams