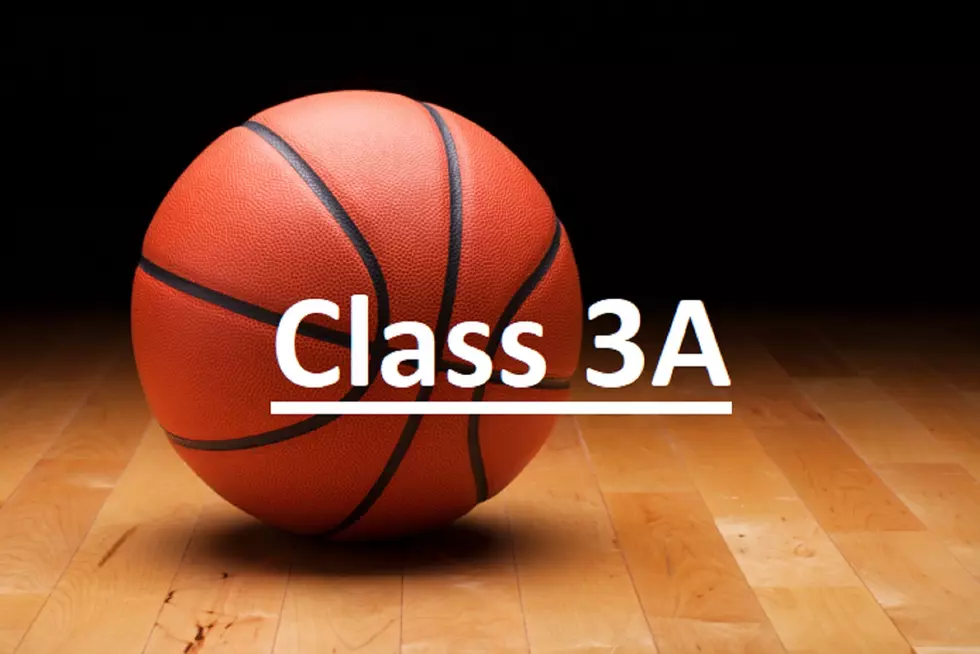 2019 Class 3A Iowa High School Girls Basketball State Tournament
Courtesy: Willard - Thinkstock
Here are the 2019 Iowa High School Girls State Basketball Tournament Class 3A pairings and results.
Class 3A quarterfinal games will be played on Monday, Feb. 25 and Tuesday, Feb. 26. The winners advance to the state semifinals on Thursday, Feb. 28. The 3A championship game is scheduled for Friday, March 1 at 8 PM.
Teams that qualified for the 2019 state tournament are Center Point-Urbana, Crestwood, Des Moines Christian, Estherville-Lincoln Central, North Polk, Roland-Story, Waukon and West Marshall.
Crestwood is the defending 3A champion and joins No. 1 seed North Polk as the only 2018 qualifiers from the class making a return trip to state. The Cadets are making their third-straight appearance and are part of the field for the fifth time in six years. Center Point-Urbana is also a returning qualifier. A 4A semifinalist last year, the Stormin' Pointers are making their fourth-consecutive state tournament trip.
2019 GIRLS STATE BASKETBALL TOURNAMENT RESULTS
 

CLASS 3A – 2019 GIRLS STATE BASKETBALL TOURNAMENT

 

 

 

#1 North Polk (21-2)

 

 
 
 

 

Monday, Feb. 25, 5:00 PM
G1

 

 

At Wells Fargo Arena, Des Moines

 

North Polk (22-2)
 
 

 

 

 

 

59-47
G5

 

#8 Estherville-Lincoln Central (14-10)

 

Thursday, February 28, 1:30 PM

 

 

 

At Wells Fargo Arena, Des Moines

 

 

 

 

 

North Polk (23-2)
#4 Crestwood (15-5)

 

 
 
 
65-49

 

Monday, Feb. 25, 6:45 PM
G2

 

 

At Wells Fargo Arena, Des Moines

 

Waukon (19-3)
 
 

 

 

 

 

48-37

 

#5 Waukon (18-3)

 

 
 

 

 

 

Friday, March 1, 8:00 PM
G7

 

 

 

Center Point-Urbana (24-2)

 

 

CHAMPION

 

 

54-36
#3 Des Moines Christian (22-2)

 

 
 
At Wells Fargo Arena, Des Moines

 

Monday, Feb. 25, 8:30 PM
G3

 

 

At Wells Fargo Arena, Des Moines

 

Des Moines Christian (23-2)
 
 

 

 

 

 

49-41
G6

 

#6 Roland-Story (19-5)

 

Thursday, February 28, 3:15 PM

 

 

 

At Wells Fargo Arena, Des Moines

 

 

 

 

 

Center Point-Urbana (23-2)
#2 Center Point-Urbana (21-2)

 

55-26

 

Tuesday, Feb. 26, 10:00 AM
G4

 

 

 

At Wells Fargo Arena, Des Moines

 

Center Point-Urbana (22-2)
 
 

 

 

 

 

61-37

 

#7 West Marshall (14-7)

 

 
 
 

 

 

 

 

*Highest Seeds = Home Teams