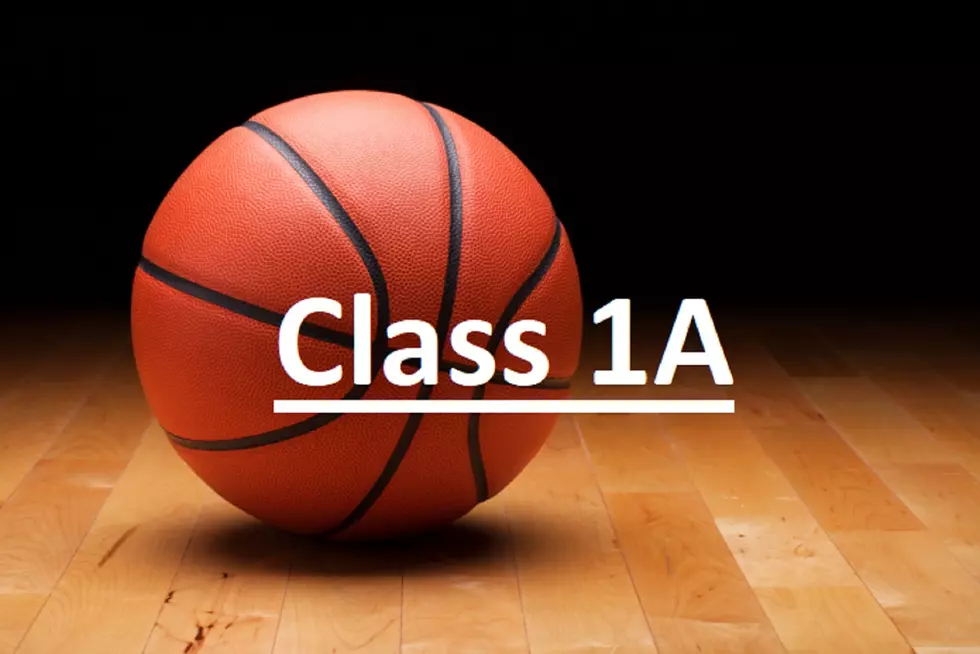 2018 Class 1A Iowa High School Girls Basketball State Tournament
Courtesy: Willard - Thinkstock
Here are the 2018 Iowa High School Girls State Basketball Tournament Class 1A pairings and results.
Class 1A quarterfinal games will be played on Wednesday, Feb. 28. The winners advance to the state semifinals on Friday, March 2. The 1A championship game is scheduled for Saturday, March 3 at 7:00 PM.
The eight-team field includes two northeast Iowa squads: AGWSR and Kee. Other qualifiers for the 2018 state tournament are: Algona Bishop Garrigan, Central Decatur, Exira/Elk Horn-Kimballton, Montezuma, Newell-Fonda and Springville.
Springville is the two-time defending champion and has been ranked No. 1 all season. The Orioles and Exira/Elk Horn-Kimballton are the only returning qualifiers from 2017.
AGWSR is in the field for the fifth time in program history. The Cougars previously made four-straight trips to state from 2006 to 2009 under current Dike-New Hartford Coach Bruce Dall, a run they capped with the championship. Kee's only previous state tournament appearance was in 2016.
2018 GIRLS STATE BASKETBALL TOURNAMENT RESULTS
 

CLASS 1A – 2018 GIRLS STATE BASKETBALL TOURNAMENT

 

 

 

#1 Springville (21-3)

 

 
 
 

 

Wednesday, Feb. 28, 1:30p
G1

 

 

At Wells Fargo Arena, Des Moines

 

Springville (22-3)
 
 

 

 

 

 

54-36,

Recap

G5

 

#8 Algona Bishop Garrigan (17-7)

 

Friday, March 2, 1:30p

 

 

 

At Wells Fargo Arena, Des Moines

 

 

 

 

 

Springville (23-3)
#4 Exira/Elk Horn-Kimballton (23-1)

 

 
 
 
57-41,

Recap

 

Wednesday, Feb. 28, 3:15p
G2

 

 

At Wells Fargo Arena, Des Moines

 

Exira/Elk Horn-Kimballton (24-1)
 
 

 

 

 

 

57-47,

Recap

 

#5 AGWSR (21-2)

 

 
 

 

 

 

Saturday, March 3, 7:00p
G7

 

 

 

Springville (24-3)

 

 

CHAMPION

 

 

60-49, Recap
#3 Newell-Fonda (24-0)

 

 
 
At Wells Fargo Arena, Des Moines

 

Wednesday, Feb. 28, 5:00p
G3

 

 

At Wells Fargo Arena, Des Moines

 

Newell-Fonda (25-0)
 
 

 

 

 

 

61-45,

Recap

G6

 

#6 Kee (21-1)

 

Friday, March 2, 3:15p

 

 

 

At Wells Fargo Arena, Des Moines

 

 

 

 

 

Newell-Fonda (26-0)
#2 Central Decatur (24-0)

 

61-49,

Recap

 

Wednesday, Feb. 28, 6:45p
G4

 

 

 

At Wells Fargo Arena, Des Moines

 

Central Decatur (25-0)
 
 

 

 

 

 

52-48,

Recap

 

#7 Montezuma (20-3)