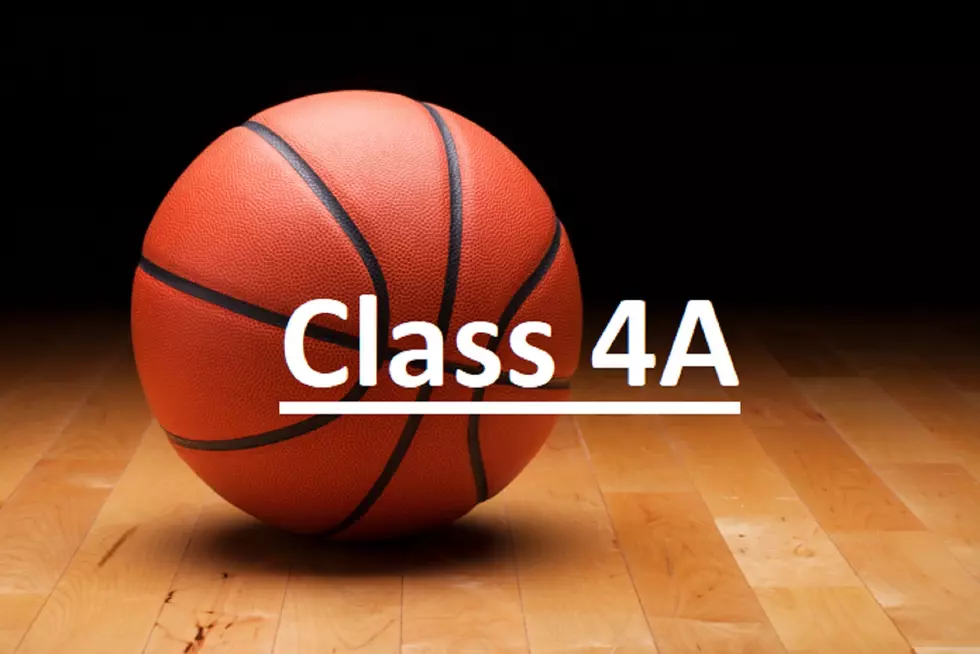 2018 Class 4A Iowa High School Girls Basketball State Tournament
Courtesy: Willard - Thinkstock
Here are the 2018 Iowa High School Girls State Basketball Tournament Class 4A pairings and results.
Class 4A quarterfinal games will be played on Monday, Feb. 26 and Tuesday, Feb. 27. The winners advance to the state semifinals on Thursday, March 1. The 4A championship game is scheduled for Friday, March 2 at 8:00 PM.
The field includes Center Point-Urbana and seven other teams: Boone, Fairfield, Grinnell, Lewis Central of Council Bluffs, Marion and Mason City.
Defending state champion North Scott of Eldridge failed to qualify for the 2018 state -tournament, so a new champion will be crowned in Class 4A. Top-seed and No. 1-ranked Marion returns to the tournament after finishing second a year ago. The other returnees are: Grinnell and Lewis Central.
Center Point-Urbana is part of the tournament field for the sixth time in program history. The Stormin' Pointers are making their third-straight trip to state and fourth in the past five years.
2018 GIRLS STATE BASKETBALL TOURNAMENT RESULTS
 

CLASS 4A – 2018 GIRLS STATE BASKETBALL TOURNAMENT

 

 

 

#4 Center Point-Urbana (21-3)

 

 
 
 

 

Monday, Feb. 26, 5:00p
G1

 

 

At Wells Fargo Arena, Des Moines

 

Center Point-Urbana (22-3)
 
 

 

 

 

 

69-47, Recap
G5

 

#5 Boone (22-1)

 

Thursday, March 1, 1:30p

 

 

 

At Wells Fargo Arena, Des Moines

 

 

 

 

 

Marion (25-0)
#1 Marion (23-0)

 

 
 
 
56-46

 

Monday, Feb. 26, 6:45p
G2

 

 

At Wells Fargo Arena, Des Moines

 

Marion (24-0)
 
 

 

 

 

 

71-39, Recap

 

#8 Fairfield (19-4)

 

 
 

 

 

 

Friday, March 2, 8:00p
G7

 

 

 

Marion (26-0)

 

 

CHAMPION

 

 

69-48, Recap
#3 Grinnell (21-2)

 

 
 
At Wells Fargo Arena, Des Moines

 

Monday, Feb. 26, 8:30p
G3

 

 

At Wells Fargo Arena, Des Moines

 

Grinnell (22-2)
 
 

 

 

 

 

70-51, Recap
G6

 

#6 Mason City (14-9)

 

Thursday, March 1, 3:15p

 

 

 

At Wells Fargo Arena, Des Moines

 

 

 

 

 

Grinnell (23-2)
#2 Lewis Central (22-0)

 

68-47

 

Tuesday, Feb. 27, 10:00a
G4

 

 

 

At Wells Fargo Arena, Des Moines

 

LeMars (18-6)
 
 

 

 

 

 

52-43, Recap

 

#7 LeMars (17-6)