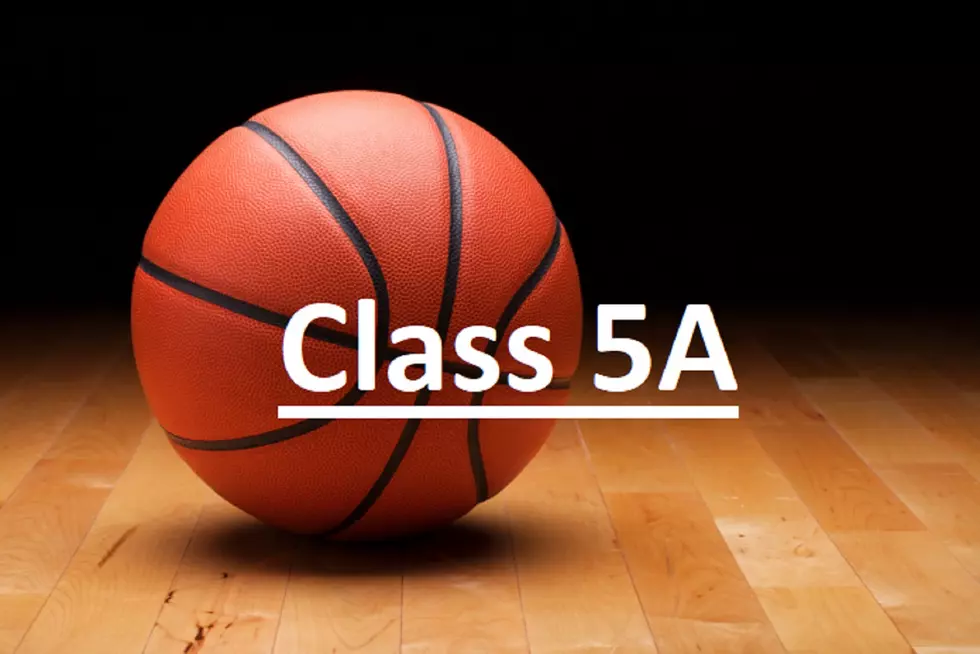 2018 Class 5A Iowa High School Girls Basketball State Tournament
Courtesy: Willard - Thinkstock
Here are the 2018 Iowa High School Girls State Basketball Tournament Class 5A pairings and results.
Class 5A quarterfinal games will be played on Monday, Feb. 26. The winners advance to the state semifinals on Thursday, March 1. The 4A championship game is scheduled for Friday, March 2 at 6:00 PM.
The 5A field includes the same eight qualifiers that battled for the championship in 2017. Those teams are Cedar Falls, Indianola, Iowa City High, Iowa City West, Johnston, Waukee, West Des Moines Valley and West Des Moines Dowling Catholic.
West Des Moines Valley won the title a year ago, beating Cedar Falls, 71-59, in the title game. Indianola and Iowa City West both advanced to the semifinals. Indianola entered the 2017 tournament undefeated and was seeded No. 1.
This year, unbeaten Iowa City High is the top-seed and only unbeaten squad among the eight qualifiers. No. 2-ranked Cedar Falls, which won championships in 1991 and 2001, is the second-seed. The Tigers are in the tournament for the fourth-straight year and 11th time in program history.
2018 GIRLS STATE BASKETBALL TOURNAMENT RESULTS
 

CLASS 5A – 2018 GIRLS STATE BASKETBALL TOURNAMENT

 

 

 

#4 Johnston (20-3)

 

 
 
 

 

Monday, Feb. 26, 10:00a
G1

 

 

At Wells Fargo Arena, Des Moines

 

Johnston (21-3)
 
 

 

 

 

 

73-48, Recap
G5

 

#5 Waukee (19-4)

 

Thursday, March 1, 10:00a

 

 

 

At Wells Fargo Arena, Des Moines

 

 

 

 

 

Iowa City High
#1 Iowa City High (23-0)

 

 
 
 
58-52

 

Monday, Feb. 26, 11:45a
G2

 

 

At Wells Fargo Arena, Des Moines

 

Iowa City High (24-0)
 
 

 

 

 

 

78-62, Recap

 

#8 West Des Moines Valley (13-10)

 

 
 

 

 

 

Friday, March 2, 6:00p
G7

 

 

 

Iowa City West (18-7)

 

 

CHAMPION

 

 

56-45,

Recap

#3 Dowling Catholic (20-3)

 

 
 
At Wells Fargo Arena, Des Moines

 

Monday, Feb. 26, 1:30p
G3

 

 

At Wells Fargo Arena, Des Moines

 

Iowa City West (17-7)
 
 

 

 

 

 

63-53 OT, Recap
G6

 

#6 Iowa City West (16-7)

 

Thursday, March 1, 11:45p

 

 

 

At Wells Fargo Arena, Des Moines

 

 

 

 

 

Iowa City West
#2 Cedar Falls (22-1)

 

58-45

 

Monday, Feb. 26, 3:15p
G4

 

 

 

At Wells Fargo Arena, Des Moines

 

Indianola (21-3)
 
 

 

 

 

 

64-63, Recap

 

#7 Indianola (20-3)