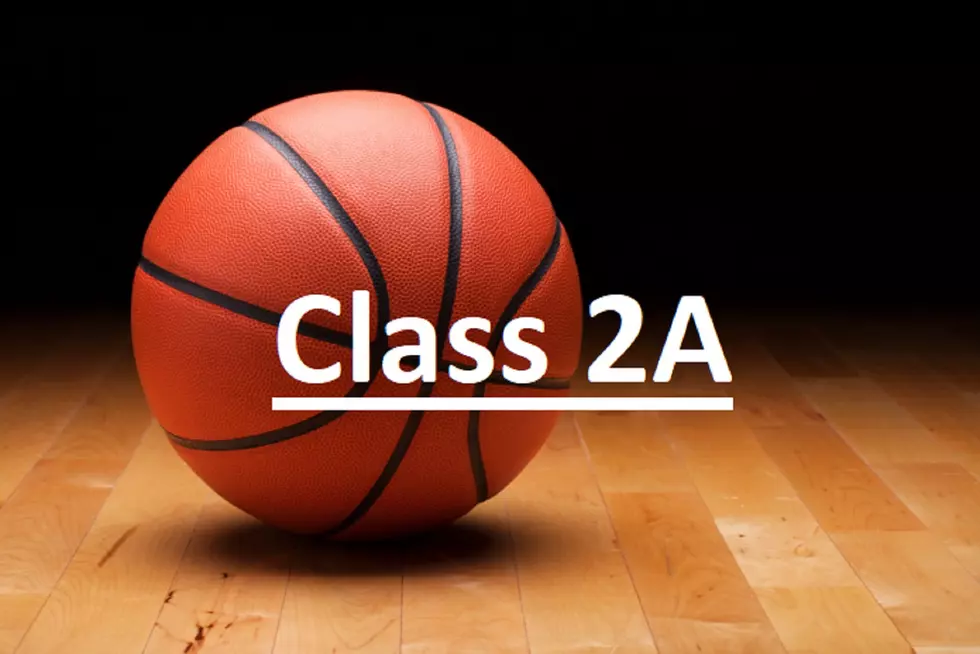 2018 Class 2A Iowa High School Girls Basketball State Tournament
Courtesy: Willard - Thinkstock
Here are the 2018 Iowa High School Girls State Basketball Tournament Class 2A pairings and results.
Class 2A quarterfinal games will be played on Tuesday, Feb. 27 and Wednesday, Feb. 28. The winners advance to the state semifinals on Friday, March 2. The 2A championship game is scheduled for Saturday, March 3 at 5:00 PM.
The eight-team field includes two northeast Iowa squads: Dike-New Hartford and Grundy Center, both of which are members of the North Iowa Cedar League. Other qualifiers for the 2018 state tournament are: Cascade, Iowa City Regina, North Union, Panorama, Treynor, and West Sioux.
There will be a new state champion crowned in 2A. Defending titlist Western Christian of Hull failed to earn a tournament berth in 2018. This year's field includes only three returning qualifiers: Cascade, Iowa City Regina and Treynor, which finished second to the Wolfpack in 2017.
Dike-New Hartford and Grundy Center are making their Wells Fargo Arena debuts. Dike-New Hartford is part of the tournament field for the first time in history as a combined program. This is Grundy Center's sixth appearance overall and the first since 2005, when the Spartans won the 2A championship in the final tournament played at Veterans Memorial Auditorium.
2018 GIRLS STATE BASKETBALL TOURNAMENT RESULTS
 

CLASS 2A – 2018 GIRLS STATE BASKETBALL TOURNAMENT

 

 

 

#1 Treynor (22-1)

 

 
 
 

 

Tuesday, Feb. 27, 6:45p
G1

 

 

At Wells Fargo Arena, Des Moines

 

Treynor (23-1)
 
 

 

 

 

 

54-30,

Recap

G5

 

#8 West Sioux (21-3)

 

Friday, March 2, 10:00a

 

 

 

At Wells Fargo Arena, Des Moines

 

 

 

 

 

Grundy Center (24-1)
#4 Iowa City Regina (21-4)

 

 
 
 
42-39. Recap

 

Tuesday, Feb. 27, 8:30p
G2

 

 

At Wells Fargo Arena, Des Moines

 

Grundy Center (23-1)
 
 

 

 

 

 

46-45, Recap

 

#5 Grundy Center (22-1)

 

 
 

 

 

 

Saturday, March 3, 5:00p
G7

 

 

 

Cascade (25-3)

 

 

CHAMPION

 

 

41-37, Recap
#3 Cascade (22-3)

 

 
 
At Wells Fargo Arena, Des Moines

 

Wednesday, Feb. 28, 10:00a
G3

 

 

At Wells Fargo Arena, Des Moines

 

Cascade (23-3)
 
 

 

 

 

 

61-44,

Recap

G6

 

#6 Dike-New Hartford (23-2)

 

Friday, March 2, 11:45a

 

 

 

At Wells Fargo Arena, Des Moines

 

 

 

 

 

Cascade (24-3)
#2 Panorama (23-1)

 

62-53 3OT

 

Wednesday, Feb. 28, 11:45a
G4

 

 

 

At Wells Fargo Arena, Des Moines

 

North Union (21-2)
 
 

 

 

 

 

47-46,

Recap

 

#7 North Union (20-2)