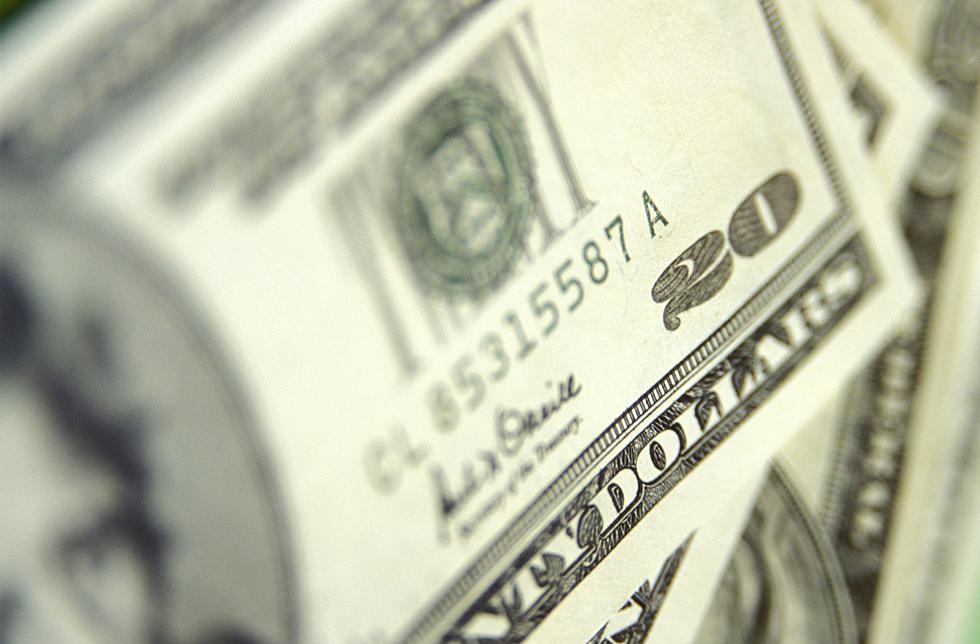 Groom's Best Man Steals $10K Meant For Bachelor Party
Thinkstock
This guy needs a new best friend FAST. Here's "Crappy News" for Monday, March 25th, 2019.
Bloomington, IN- A thief was busted for stealing a balloon.
Hot air balloon theft is a pretty uncommon crime. It's easy to see why--the balloons have distinct patterns, and they're HUGE. But somebody gave it a go anyway.
The owner decided not to press charges against the thief...he just wanted his balloon back. And a tow company is going to drive it back to Indiana for him. [Ocala Star Banner]
Hays County, TX- Residents are lobbying to change the name of their town.
A group in Dripping Springs has started a petition to rename the town in honor of the one of the community's "most outstanding and earliest settlers," Dr. Joseph Pound.
The name they're proposing? Pound Town. Yes. Seriously.
The group's GoFundMe page says Dr. Pound was the first doctor in the county, and used his home as a "medical office and hospital, church, schoolhouse, post office and social gathering place."
So far the page has raised more than $2,200 in about a week. Residents say even if the name change doesn't go through, they'll use the proceeds to help with upkeep of the Pound homestead site. [NBC San Antonio]
If nothing else...lots of horny couples will flock to the place.
Swindon, England- A guy was forced to cancel his bachelor party.
28-year-old Ben Whincup is getting married next month. And for the past year, he and his buddies have been planning a massive bachelor party in Las Vegas. They all chipped in around $900 each, for a total of about $10,000, and handed it over to Ben's best man to handle everything.
So, instead of the lavish, over-the-top trip they had planned, Whincup and his mates will have to settle for one night at a pub. Whincup's mom felt so bad that she set up a GoFundMe page to try to keep his Vegas dreams alive.
The best man, whose name wasn't released, has been arrested on suspicion of fraud. [Daily Mail]