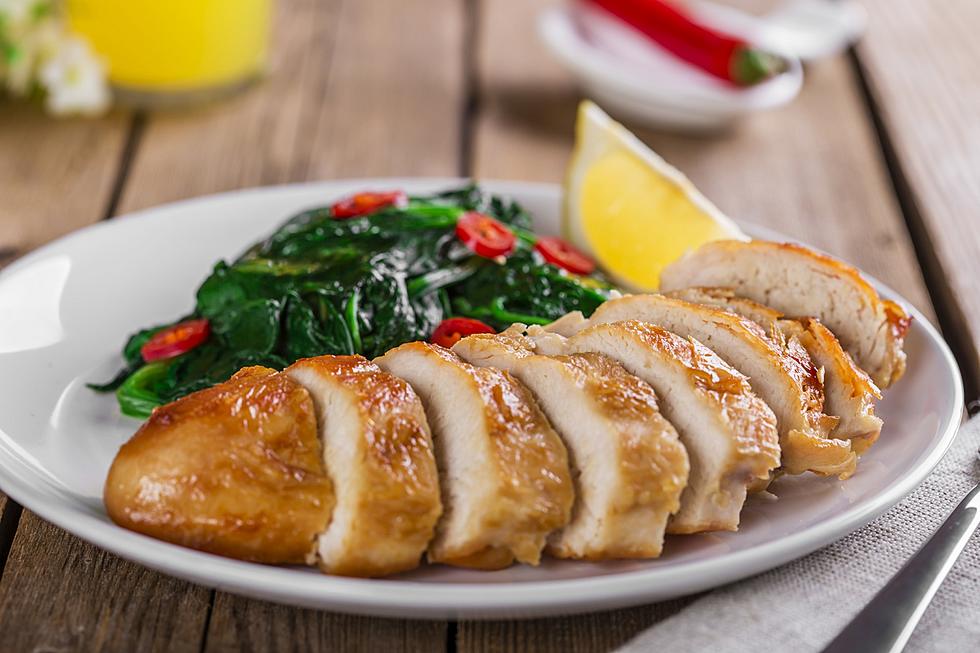 Man Shot For Eating Someone Else's Chicken
Thinkstock
He almost got plucked! This is "Crappy News" for Wednesday, March 20th, 2019.
Castelnuovo Magra, Italy- Police were a step ahead of some wannabe art thieves.
A group of suspects went into a church last Wednesday and stole Crucifixion, a 17th century painting by Pieter Brueghel the Younger, valued at more than $3 million. At least they THOUGHT they did.
However, local police pulled off a heist of their own...and swapped out the original painting with a fake. The town's mayor said "rumors were circulating that someone could steal the work, and so the police decided to put it in a safe place, replacing it with a copy and installing some cameras."
No word on if the suspects have been caught. [UPI]
Queens, NY- A man's electric bill was SLIGHTLY more than he expected...
Tommy Straub went to make an online payment last week when he realized there was a rather large irregularity on his statement.
Once the shock wore off, Straub did what most people do these days...he complained in Twitter, tweeting "I own a 600-square foot apartment...I do NOT own the entirety of Manhattan Island. THIS IS INSANE."
Straub says the issue was being unable to change the amount that auto-populated in the payment box. The utility company fixed the error the next day. [ABC 13]
Akron, OH- A man was shot and wounded...for eating chicken.
The victim told police that he'd been staying at a boarding house and saw another tenant cooking last Tuesday. The victim walked into the kitchen, grabbed two pieces of chicken off the stove and ate them.
This upset the other tenant, who allegedly grabbed the victim by the throat, threw him on the floor and then shot him in the shoulder. He was treated for non-life-threatening injuries.
The shooter has been identified, but no charges have been filed yet. [News 5 Cleveland]
You DO NOT mess with another man's chicken!