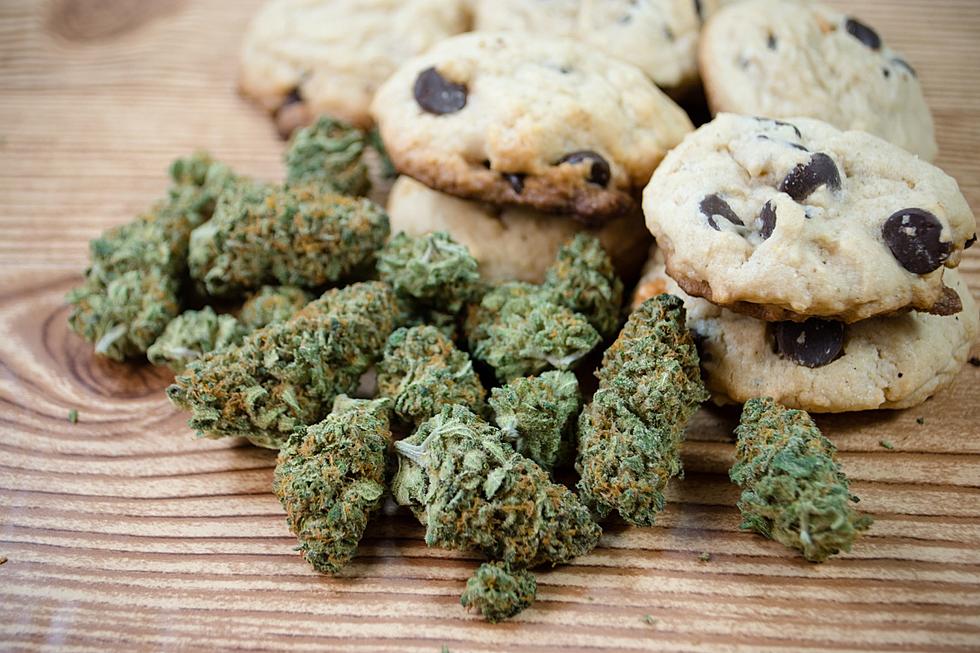 Mother & Son Busted With Huge Stash Of Edibles
iStock
If you knew you were holding that much...wouldn't you try to, I don't know, NOT break any other laws? Here's "Crappy News" for Tuesday, March 26th.
Freetown, MA- When in doubt, blame it on Amazon...
Officers came to Memmo's house last week, arrested him, and found the larger TV mounted on his wall. The shipping company claimed they tried contacting Memmo multiple times before eventually calling police.
Memmo says Amazon told him he had nothing to worry about, and had he known he'd be arrested he would've paid for the extra TV or returned it. He's being charged with larceny and misleading a police officer. [Boston 25 News]
I mean...is it REALLY stealing if it was someone else's mistake?
Albany, TX- A man also got a TV-related surprise...
The guy's cable started acting up so he went into the crawlspace underneath his house to check things out. He said he saw "a few" snakes, so he went back inside and called a snake removal company to get rid of them. Let's just say they found more than a few.
"The interesting thing here was they only see a few each year, their yard was very well kept and their house was nice and clean ... Rattlesnakes don't care how nice your house is or what kind car you drive -- they care simply about survival," the company said in the post. [UPI]
Haledon, NJ- This family business came to an abrupt end.
48-year-old Connie Rivera and her 27-year-old son, Jason, were pulled over earlier this month.
Neither was wearing a seatbelt, and Connie failed to signal when making a turn. An officer called for backup after detecting the smell of weed.
Police searched Rivera's SUV and found 11 bags of marijuana, jars of marijuana and marijuana purée, as well as 36 bags of cereal, including Cap'n Crunch, Froot Loops and Fruity Pebbles, "inundated with THC."
Police also confiscated brown sugar and chocolate syrup, a measuring cup, mixing bowl, and $14,000 in cash.
The Riveras are charged with intent to distribute more than five pounds of marijuana, possession of marijuana and possession of drug paraphernalia. [NorthJersey.com]
Not using a turn signal? They must be from Iowa.